Focus on the law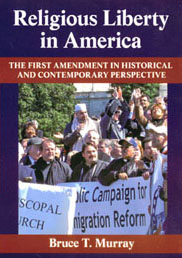 Book reviews
By Bruce T. Murray
Georgia State University College of Law
"This book provides an interesting history of religious liberty in America and helps provide context to the topic of this guide. Additionally, the book examines religious liberty in public schools and discusses the concept of neutrality as a guiding principle for the government's relationship to religion."
— Research Guide for Prof. Nancy Johnson's Advanced Legal Research class
---
Choice magazine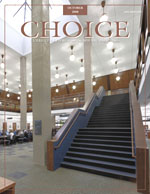 "Murray explores numerous cases in public law, especially as they illustrate the changing landscape of interpretations of the First Amendment. He looks at
faith-based initiatives
(Bush's legislation), issues involving religious liberty in public schools, and other topics that illustrate that the 'wall of separation' has been rather porous. Murray is very effective in showing how terms such as 'liberal,' 'conservative,' judicial 'activism,' and judicial 'restraint' are actually moving and evolving targets."
— G.H. Shriver, Professor Emeritus, Georgia Southern University (from the October, 2008 issue of
Choice
, a publication of the
Association of College and Research Libraries
, a division of the American Library Association.)
---
Humanities & Social Sciences
"In what I found to be his most persuasively argued chapter, Murray clarifies how the 'wall of separation' metaphor came to be, and how it has successfully confused the issues of First Amendment religious liberty ever since. In an entertaining point-counterpoint of Supreme Court quotes from religious liberty cases, taken years apart but often from the same justices, Murray uses the Court's own words to indict them on at least the lesser-included charge of unintentional confusion. The wall of separation, one concludes, works well only as a metaphor for aspirations, and not so well as a specific principle for deciding cases."
— Kurt Hohenstein, Director of Paralegal Program and Co-Director of Law & Society Program, Winona State University (from Humanities & Social Sciences, H-Law, November, 2010)
---
Reviews in Religion & Theology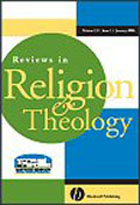 "The chapter entitled 'The Supreme Court and the First Amendment' is by far the most intriguing and well written. In this seventh and final chapter, Murray allows the Justices themselves to tell the history of the First Amendment jurisprudence by relying upon their own official opinions – majority, concurring and dissenting. Touching on the most contentious cases including those concerning school prayer, holiday displays and sacramental drug use, this chapter also delves into opposing 'tests' employed by the Supreme Court for establishing the constitutionality of the interaction of religion and government."
— Brandon M. Crowe, Ph.D., School of Historical, Philosophical and Religious Studies, Arizona State University
(from Reviews in Religion & Theology, History and Sociology of Religion, Wiley-Blackwell Publishing, Vol. 17, Issue 2, 2010)
---
The Catholic Historical Review
"In the course of the book, Murray addresses the character and diversity of religion in the United States, the historical underpinnings of the First Amendment's religion clauses, and the Supreme Court's evolving interpretations of these provisions. He gives special attention to the views of the current justices, including the court's most recent appointees, Chief Justice John Roberts and Justice Samuel Alito."
— Daniel O. Conkle, Professor of Law and Adjunct Professor of Religious Studies, Indiana University (from the July, 2009 issue of the Catholic Historical Review).
---
The History Teacher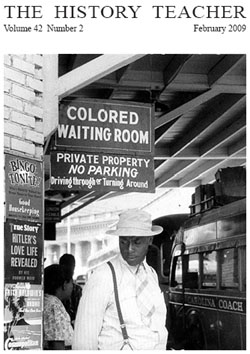 "In this book, Bruce T. Murray hopes to understand the place of religiosity in America, especially in terms of its intersection with public policy and law. ... He nicely summarizes divergent views on religion's role in public life, capturing key moments in the development of religion in the formation of the nation and the U.S. Constitution."
— David A. Reichard, California State University Monterey Bay, The History Teacher, February 2009
---
Anglican Theological Review
"Religious Liberty in America focuses especially on questions such as: Why was it important to the founders to have religious liberty in America? What has transpired throughout U.S. history in government policy and courtroom decisions regarding religion in the public sphere? What do we need to say (or not say) about religion in public schools? ... Bruce T. Murray intends and succeeds in creating an introductory book which is managable and informative."
— Elizabeth Tauba Ingenthron, Graduate Theological Union, Berkeley, Calif. (from the Anglican Theological Review, Vol. 92, No. 1, Winter 2010)
---
The Independent Review
"Although the book's subtitle indicates that its focus is the First Amendment, the development of legal doctrine forms only part of the tale Murray seeks to tell. What he has in mind, instead, is to explain how American society accommodates diversity of religious belief and practice."
— Kevin R.C. Gutzman, History Department, Western Connecticut State University, the Independent Review, Winter, 2009
---
The History of Education Quarterly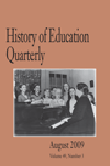 "Bruce Murray's ambitious goal in Religious Liberty in America is to provide a concise treatment of issues related to the First Amendment's Establishment and Free Exercise Clauses. Murray's work is at its best when it delivers brief capitulations of recent federal debates. His descriptions of late 20th century Supreme Court debates and Bush administration policies offer timely and engaging introductions to these issues."
— Adam Laats, Assistant Professor, School of Education, Binghamton University, from the History of Education Quarterly, Vol. 49, No. 3 (August 2009)
---
Faith Matters
"Anyone searching for a clear, well-documented primer on religious freedom in this country, with special attention to current case law, can find it here."
— Bill Tammeus, author, emeritus of the Kansas City Star, and editor of "Faith Matters"
See more reviews here.
Also see citations of Religious Liberty in America in law journals.
---
Bruce Murray legal affairs journalism portfolio
Torture
"Torture memo" author John Yoo defends his legal reasoning, while two of his his colleagues assail him, during a forum at Chapman University, April 21, 2009. See Web Sage section on torture.
Murder
Lafayette, La. physician Richard Schmidt was convicted of attempted second-degree murder for injecting his spurned mistress with the AIDS virus.
Excerpt of trial coverage by Bruce Murray
Conclusion of the trial, reported by Bill Decker
The death penalty
More than 20 years ago, Kenneth Lee Kenley went on a murderous rampage in southeastern Missouri, killing one man and causing grave danger to many more. During his first trial, Kenley was convicted and sentenced to death. Kenley was tried a second time for sentencing. Complete coverage of the second trial is archived here:
Day 1: 'Aggravating circumstances' — Prosecution and defense make opening statements.
Day 2: Eyewitness testimony — Two witnesses recount the day Kenley killed, robbed and kidnapped.
Day 3: Highway to death — After shooting Ronnie Felts in the Blue Moon tavern, Kenley heads down the highway, threatening others with death.
Day 4: Jury recommends death penalty.
Sentencing: Judge Douglas E. Long concurs with jury and sentences Kenley to death by lethal injection.
Civil rights
Louisiana couple sacrifice friends and social standing for inviting dialogue with their black neighbors during the 1960s. Rose Mae and Bernard Broussard persevered, and now they are honored in their community for their courage.
Column recounting the celebration in Danville, Ill.
Commentary on the Northern Ireland conundrum
Free speech, obscenity and community standards
Community members and leaders voice protest over the "Family Values" concert tour, headed by nouveau shock-rockers Korn, Rammstein and Limp Bizkit. But Cajundome Director Greg Davis said the show would go on. Follow-up story includes discussion of Miller v. California and other legal and constitutional issues.
Torts
The Missouri Supreme Court rules that a child — injured by the negligent medical treatment of his mother more than two years before he was born — can sue for damages.
Environmental law
The Criminal Investigation Division of the U.S. Environmental Protection Agency shuts down Antifreeze Inc., of Abbeville, La., following the uncovering of numerous illegal toxic dumping sites operated by John W. Broussard. Series of stories archived here include the following:
May 9, 1996: Feds raid Antifreeze Inc.
May 10, 1996: Raid of Broussard sites expands.
July 23, 1996: Broussard case lounges in court system. Legal analysis of case details costly delays in court process, while situation at toxic sites deteriorated.
Oct. 11, 1996: John W. Broussard indicted by a federal grand jury in connection with the illegal dumping of toxic waste. See additional details of the indictment in this sidebar.
World's stupidest criminals
NEW IBERIA — A couple arrived home from work one afternoon to find a naked woman they had never seen before in their bathroom.
NEW IBERIA — A burglar who cut himself breaking into Verna's Hallmark Shop splattered blood all over the store and left several bloody hand prints at the scene.
Columns
A critique of the Supreme Court's then-newest appointment, Clarence Thomas. Published Oct. 24, 1991, this is the author's first attempt at a personal column/editorial.