About SageLaw
SageLaw.us is the successor site to WebSage.us. SageLaw features an archive of Bruce T. Murray's writings – from his early newspaper career to Web Sage Content Development.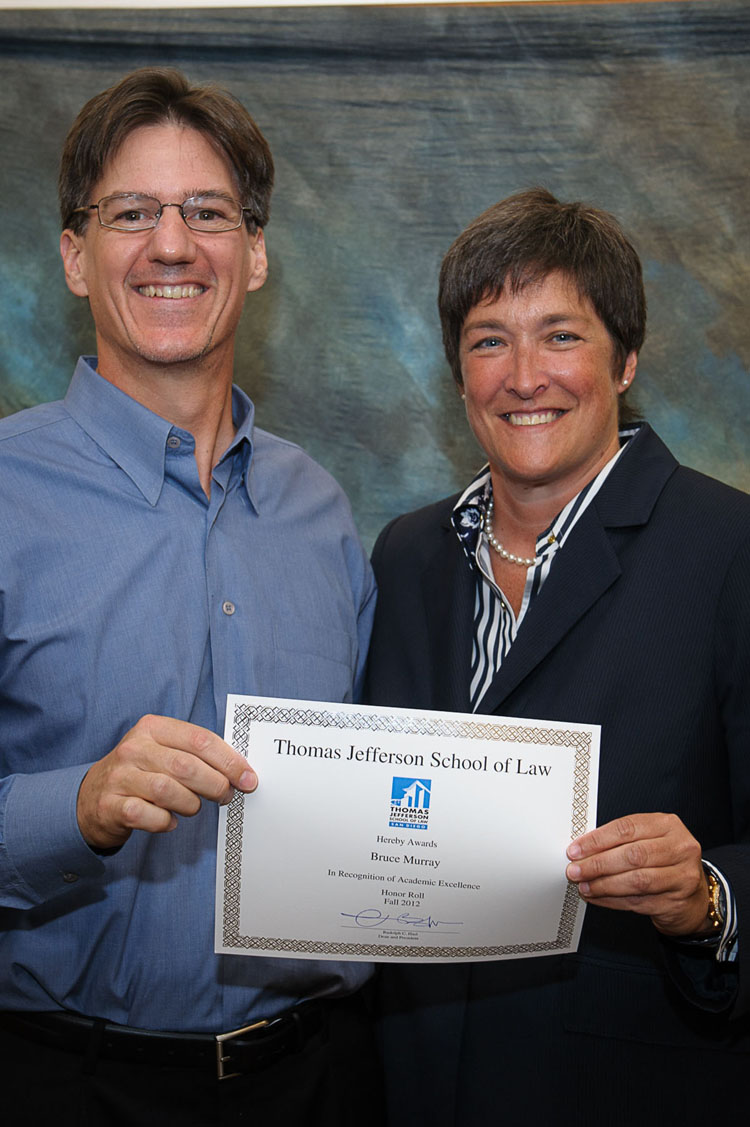 Bruce T. Murray receives the
honor roll award
from
Beth Kransberger,
Associate Dean for Student Affairs at Thomas Jefferson School of Law.
SageLaw will also feature updates on Murray's legal research and writings.
Lectures and Public Speaking
Bruce T. Murray is past president of Toastmasters Club #1699, a "Select Distinguished Club," in South Pasadena, Calif. Murray is a Toastmasters Competent Leader and Competent Communicator. He is available for speaking engagements at schools, universities, libraries, service clubs and other venues. See more information here.
Also listen to radio interviews with Bruce Murray.