Lectures and appearances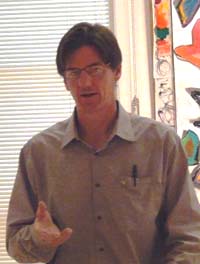 Bruce T. Murray is a Toastmasters Competent Communicator and Competent Leader. He speaks on a broad range of topics. In particular, he focuses on the law, the First Amendment, freedom of religion and freedom of speech.
Murray speaks in diverse settings, including the classroom, service clubs, libraries and universities. Here are some of his recent appearances:
Bruce Murray discussed religious liberty and the First Amendment at an event sponsored by the Humanist Fellowship of San Diego (HFSD) and the San Diego Secular Humanist Outreach (SD-SHOUT), June 4, 2011 at the San Diego Public Library, Point Loma/Hervey Branch. See coverage here.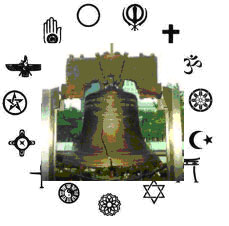 Bruce Murray delivered a three-part lecture series at the United University Church at USC in October, 2009. Lecture titles: "The State of Religion and Politics in the Obama Era," "Civil Religion in Los Angeles and the 2008 Election," and "Torture from the Perspective of Literature and Journalism."
Religion and politics in the 2008 election
Bruce Murray discussed the state of religion and politics Oct. 15, 2008 at the Palos Verdes Peninsula Library. Related newsletter.
'Rhetoric and Spin: From Socrates to Orwell'
A view of political propaganda through the centuries. Dec. 6, 2007, Chapman University. Related Web content.
'Beyond the Clash of Civilizations'
A macro-view of cultural and religious conflicts. Dec. 4, 2007, Chapman University. Related Web content.
'The Clash Within Civilization'
A micro-view of intercultural conflicts. Dec. 3, 2007, Chapman University. Related Web content.
Toastmasters
Bruce T. Murray is past president of Toastmasters Club #1699, a "Select Distinguished Club," in South Pasadena, Calif. Murray is a Toastmasters Competent Leader and Competent Communicator. He is available for speaking engagements at schools, universities, libraries, service clubs and other venues. See contact information at the bottom of this Web page.
Also listen to radio interviews with Bruce Murray.